The Best FREE AI Tools to Dominate Digital Marketing
May 23, 2023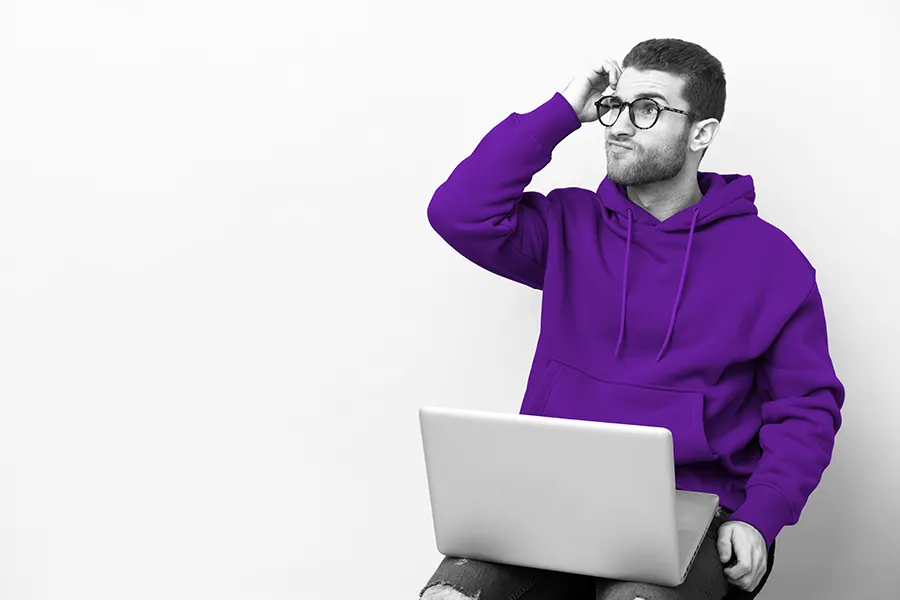 Let's face it- digital marketing can be an overwhelming and time-consuming task. But fear not, my lovely humans! With the help of Artificial Intelligence (AI), we can streamline workflows, optimize campaigns, and create killer content!
It's no surprise that AI has been gaining traction in the digital marketing sphere in recent years... Yes, AI tools can help digital marketers save time, money, and resources while increasing efficiency and maximizing ROI. With that in mind, we've rounded up some of the best free AI tools for digital marketing. A wide selection of tools has now become available to enhance digital marketing efforts for businesses of any size: chatbots, content generators, image recognition, and data analysis, to name a few. If these tools are available for free, why not take advantage of them?
Here are some of the best AI tools you can use to improve your digital marketing strategy:


Google Analytics
One of the most powerful tools at your disposal is Google Analytics. This essential web analytics tool provides a wealth of information about your website and online campaigns. With its ability to track and analyze important metrics, you can gain valuable insights into your website's performance and optimize your campaigns accordingly.
Whether you're looking to understand your visitors' behavior or track your website traffic, Google Analytics can help you achieve your goals.
Here are some of the benefits of using Google Analytics:
Free:

Google Analytics is a completely free tool, which means you can access its features and insights without spending any money.
Web Analytics:

Google Analytics provides detailed data about your website traffic, such as the number of visitors, where they come from, and how long they stay on your site. You can also track which pages are most popular and which ones need improvement.
User Behavior

: The tool tracks user behavior on your site, including the actions they take and the pages they interact with. This data can help you understand your audience's preferences and improve their experience.
Valuable Insights:

By analyzing the data collected by Google Analytics, you can gain valuable insights into your audience and their behavior. This information can help you make more informed decisions about your website and marketing campaigns.
Optimization:

With the insights provided by Google Analytics, you can optimize your website and campaigns for better results. For example, you can identify pages with high bounce rates and improve them to reduce bounce rates or analyze conversion rates to improve your sales funnels.
AnswerThePublic
AnswerThePublic is a kick-ass keyword research tool that can help you discover what people are buzzing about on forums, blogs, and social media. And the best part? Yes, this tool is free!
This bad boy uses its extensive database of millions of searches to predict what you're looking for and turn those queries into awesome keywords. It also offers suggestions based on prepositions like "like," "versus," "with," and "without." Plus, it has an alphabetical search feature that lists the most popular queries using each letter.
In short, AnswerThePublic is a versatile and powerful tool that can take your content game to the next level. So go ahead and give it a spin - you won't regret it!
Benefits of AnswerThePublic:
It's completely free

- You can use AnswerThePublic for up to three searches every day without paying anything. This makes it a great option for businesses on a tight budget.
Quick and Easy To Use -

AnswerThePublic provides results in just 30 seconds or less, making it a quick and easy tool.
Customizable Results -

You can customize your results based on your needs, hide suggestions that aren't useful, and turn the data into a work plan or editorial calendar.
Pretty Graphics

- The visually appealing graphics generated by AnswerThePublic can be used to enhance content or presentations, and its ability to save reports for later use is especially useful for those using the free version.
Ability To Save Reports -

With AnswerThePublic, you can save your reports and access them later, which is especially useful for those using the free version.
Keep in mind that if you need to conduct more searches, access additional features, or increase your search volume, AnswerThePublic also offers paid plans with more comprehensive features and flexibility, such as monthly or annual subscriptions for individuals or businesses.
Canva
Canva is a free graphic design tool that allows you to create professional-looking graphics, social media posts, and other visual content. With its drag-and-drop interface and templates, you can quickly create engaging visuals that grab your audience's attention.
Here are some of the benefits of using the free version of Canva:
Cost-effective:

One of the most significant benefits of the free version of Canva is that it is cost-effective. You can create professional-looking graphics without paying for expensive software or hiring a graphic designer.
Easy to use

: Canva's drag-and-drop interface and user-friendly templates make it easy to create graphics quickly and easily, even if you have no design experience.
Wide variety of templates:

Canva offers a wide range of templates for different types of content, including social media posts, infographics, flyers, and more. This makes it easy to find a template that fits your needs and customize it to your liking.
Customizable:

The free version of Canva allows you to customize your designs with your own images, fonts, and colors, making it easy to create branded content that aligns with your business's style and tone.
Collaborative:

Canva allows you to share your designs with others and collaborate on projects, making it a great tool for teams or for working with clients.
Canva's free version is a fantastic asset for businesses and individuals looking to create top-quality graphics with ease and speed. The platform's user-friendly interface and pre-designed templates make it a go-to choice for anyone seeking a professional and engaging visual experience.
This top-of-the-line tool is renowned for delivering unmatched quality and features. With Jasper, you can easily generate high-quality content in a breeze. All you need to do is input your seed keywords, and let Jasper work its magic, creating phrases, paragraphs, and even full documents that match your subject matter and tone.
That's not all - with over 50 AI content generation templates to choose from, Jasper has got you covered on all fronts, from blog posts to press releases, marketing copy to Facebook and Google ad generators, and much more. Jasper comes fully equipped with the ability to analyze your text and generate a 1,500-word article in under 15 minutes!
One of the most powerful features of Jasper is its ability to collect and analyze customer data. Jasper can track customer interactions and provide insights into customer behavior, allowing you to tailor your marketing messages and campaigns accordingly. With Jasper, you can improve your conversion rates and customer satisfaction while reducing your workload.
Here are the key benefits of using Jasper for free:
Easy-to-use interface

Fast text analysis - Jasper can generate a 500-word article in just a few minutes!

Access to over 11,000 free fonts and 2,500 writing style categories

Support for English language

Long-form writing assistant for content exceeding 1,000 words

Ability to identify key elements in your text such as pronouns, verbs, names, and more.
You can enjoy all these powerful features completely for free! While the free version of Jasper has its limitations, it still offers plenty of useful features to help streamline your content creation process and improve your writing game.
Grammarly is a game-changing AI-powered writing assistant that improves your grammar, spelling, and punctuation, and helps you produce high-quality content across a variety of mediums, including blog posts, social media updates, emails, and other marketing materials.
For digital marketers who need to create content at lightning speed, Grammarly's AI algorithms are a real lifesaver. They quickly analyze your writing and provide suggestions for improvements, allowing you to work faster and more efficiently while maintaining a high level of quality.